We had the pleasure of meeting the team at 3DP4E (3D Printing for everyone) in New York this past week. 3DP4E allows Companies, Service Providers & Lab Managers to manage their own content in a centralized 3D Printing & Digital Fabrication Community. With so much information scattered across the internet about the 3D Printing industry, 3DP4E looks to bring some order to the chaos and make resources more accessible.

3DP4E was started in 2013 by Ron Rose as he was looking to fund a 3D Printing lab for his son's university. He found that there was too much information scattered across the internet, and getting an expert's recommendation incredibly challenging. From that frustration the idea of 3DP4E arose.
Even with 3D Printing / Additive Manufacturing generating so much news and hype over the past few years, there still remains millions unawares to the potential and capabilities this industry holds. 3DP4E serves to bridge that gap, offering knowledge on products and convenient primers on how the process works.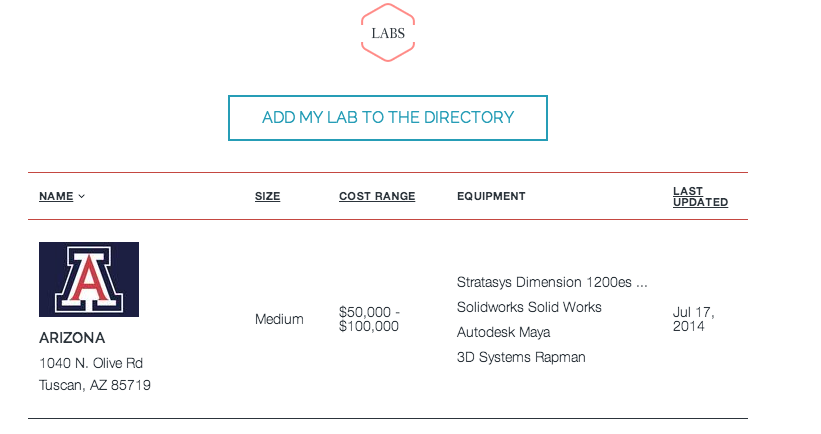 3DP4E also offers likely the one of largest up-to-date databases on 3D Printing labs. There site lists over 50 labs and their full spectrum of products in use. Therefore someone in Boston who needed high end mixed material printing could look and see the Harvard Digital Fabrication Lab has a variety of printers that could handle that type of work.
For more information on 3DP4E and their collection of 3D printing resources check out: http://www.3dp4e.com/